College of Urgent Care Physicians (CUCP)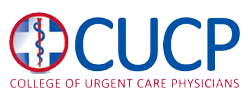 The College of Urgent Care Physicians trains doctors in Urgent Care, an independent branch of medicine recognised by the Medical Council of New Zealand (currently under the old name 'Accident and Medical Practice'). After successfully completing a four year training programme, trainees are awarded Fellowship of the College of Urgent Care Physicians and may practise independently in Urgent Care facilities.
CUCP defines Urgent Care as primary care services that are episodic, with a no-appointments system, covered by CUCP's training programme, and are delivered from a CUCP-approved Urgent Care facility.
Standards New Zealand, in conjunction with CUCP, has developed standards for community based urgent care clinics. Hospital standards are not being discussed. CUCP has stressed that the key features that distinguish an Urgent Care Clinic from a general practice are the presence of x-ray on-site or within (covered) wheelchair distance and extended hours, e.g. 8am – 8pm seven days.
Apollo Medical is an approved Urgent Care facility and undergoes an 18 monthly Standards audit to retain this approval.
The CUCP was formed in 1992 by doctors working in community clinics and hospital emergency departments, and became an incorporated society, the Accident and Medical Practitioners Association, in 1995. The New Zealand Medical Council recognised Accident and Medical Practice as a branch of medicine in 2000.
In 2011, AMPA changed its name to College of Urgent Care Physicians Incorporated, the Branch name to Urgent Care, and the doctor's designation to Urgent Care Physician.
Click here to visit the College of Urgent Care Physicians website.
---
Viewing 1 to 5 of 10
Viewing 1 to 5 of 10