General Practice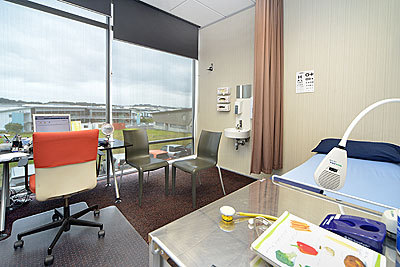 Located in Albany, on Auckland's North Shore, we pride ourselves on the extensive range of primary care health services we offer our patients. These range from traditional general practice care to the management of urgent medical problems and accidents.
When we are closed our patients can receive health care and advice from the following providers:
Overnight we assist you with any urgent health needs by providing telephone advice from a registered nurse on our regular telephone number 09 477-3700
Overnight you can receive urgent medical and accident treatment from Shorecare (Smales Farm location)
The cost of primary health care for New Zealand citizens is subsidised to varying levels by the government. To access these subsidies we encourage you to enrol with Apollo Medical. You are still able to attend the medical centre at any time even if not enrolled; however, you will be charged at the not enrolled rate and will be required to access our Urgent Care service as our booked appointments are held for our enrolled patients only. Note you can only enrol with one General Practice at a time. If you are not eligible for NZ funded healthcare, you will be charged at the Non NZ rate.
On arrival please check-in at reception. If you are feeling very unwell, in pain, have chest pains or are bleeding please advise reception and you will be attended to urgently.
If more than one family member is unwell, and you are all enrolled with our practice, you will need to book an appointment for each person to ensure sufficient time with the Doctor.
If your preferred doctor is unavailable you will be offered an alternative doctor for your appointment.
Standard appointments are for 15 minutes and we ask that you appreciate the need for the doctor to keep to time. If you need longer than 15 minutes we recommend you book a double (or 30 minute) appointment, or return for a second appointment another day. The double (30 minute) appointment is cheaper than paying for two separate 15 minute appointments - please refer to our pricing schedules by clicking here. If you have a number of problems to discuss you may wish to complete our Patient Visit Sheet which many patients have found useful. To do so please click here.
Specific medical examinations such as immigration or insurance medicals will require specific appointments to be booked, so please advise reception when booking these services. In addition the completion of health-related documentation, such as WINZ certificates and insurance requests need to be booked into specific appointments, so please contact reception to ensure this is done correctly. These services are not available through the Urgent Care (walk-in) service - an appointment must be made at a specific time for these services.
The NZ Accident Compensation Corporation (ACC) provides no-fault personal injury cover for all New Zealand residents and visitors. This insurance cover is comprehensive but does not meet the full costs of primary injury management so an ACC surcharge applies. For further information, please click here and refer to the question about ACC surcharge.
---
Online Appointment Bookings
Patients enrolled with our practice can register for our patient portal, Health365, and use this online tool to book appointments, request repeat prescriptions and view their medical records including lab results. Registration for the portal is done with our receptionists so please ask about this next time you visit Apollo Medical. Patients new to Apollo Medical will need to phone us on 477-3700 to get your details entered to our patient register. Please click here for more information on the Health365 portal and here to log in.
---
Long Term Condition Management (Repeat Prescriptions)
The Apollo Medical Centre Long Term Condition Medication Management Process is based on researched safe practice. It is designed to ensure that you, and all our patients, receive the most appropriate treatment and are given the best advice in order to optimize your health and wellbeing.
If you have not read our Process before please read it before requesting a repeat prescription, by clicking here.
The ordering of online repeat prescriptions can now only be accessed via our patient portal called Health365.
Registration to Health365 needs to be with the practice staff, and you may be asked for a photo identification and a current email address. Alternatively you can phone the receptionist on 09 4773700 to order your repeat prescription. You will need to provide your name date of birth, contact phone number and the medications you require.
Charges: (please note we do not offer an urgent repeat prescription service - if you need your prescription in less than three working days you will need to come in and see a doctor to get it)
| | | |
| --- | --- | --- |
| Age | Pick Up | Faxed |
| 13-24 years | $16.00 | $21.00 |
| 25-64 years | $22.00 | $27.00 |
| 65+ years | $20.00 | $25.00 |