Dr Andre George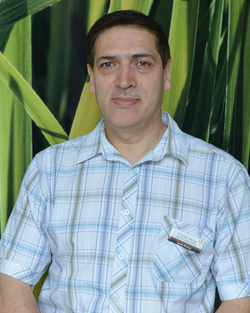 Dear Patient
The current Covid19 lockdown has been challenging to all of us. It is my sincere hope and prayer that you / your family are coping and pulling through in these difficult times.
Your health and welfare is immensely important to us. Apollo Medical is still open to serve the needs of you and your family, in both new and traditional ways.
New telephonic (virtual) consultations:
In level 3 and 4, our consultations are mainly telephonic, to maintain social distancing and protect your bubble.
During the lockdown, patients have found such telephonic consultations useful, convenient and indeed valuable. I also offer video calling and even email to complete such consultations if needed. I can send prescriptions electronically to your pharmacy and lab/blood test orders directly to Labtests – you don't have to come in if not necessary.
Traditional physical examinations/consultations
While telephone consultations can deal quite well with many health needs, there are times physical examinations at our clinic are required. So I am happy to offer safe in-clinic consultation visits. And as we move to lower alert levels, these appointment slots will become more available. In-clinic, we also are continuing with our normal traditional care such as child/adult immunisations, wound dressings and nursing care.
We have robust procedures in place, to provide in-clinic care that is safe for patients and staff. There is careful screening and controlled appointment/waiting times to avoid any potential Covid19 risk. I am happy to discuss this further if needed prior to any visit.
Look after your health
Please do not neglect your health, especially if you have ongoing or chronic health conditions and need regular medication, tests and follow-up. Do not hesitate to call on us so we can work around any obstacles or access issues.
I and my team (nurse Chris and admin assistant Angela) will be in contact with you, if clinically needed, to continue your regular care that existed pre Covid19 lockdown.
Keep well and safe.
God bless.
Dr Andre George
PS. For more information see Covid 19 website https://covid19.govt.nz
For more information on Apollo Medical www.apollomedical.co.nz
Dr Andre's Team

RN Chris McMinn

RN Chris McMinn

Angela Chieng - Medical Administrator

Dr Andre and Angela are supported by medical administrator Angela Chieng, together they will provide you with a professional caring service.
| | | | | | |
| --- | --- | --- | --- | --- | --- |
| | Monday | Tuesday | Wednesday | Thursday | Friday |
| Dr Andre George | 1.30pm-5.30pm | | 8.30am-5.30pm | | 8.30am-5.30pm |
| RN Chris McMinn | 9am-5.30pm | 9am-5.30pm | | 9am-5.30pm | 9am-5.30pm |