Dr Andre George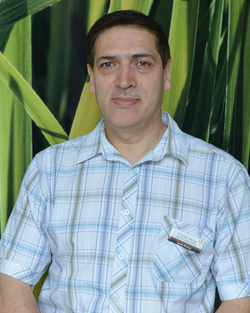 Dr George has expertise that includes Natural & preventative approaches with emphasis on sexual health, counseling, adolescent/student health, allergies and minor surgery. He also has extensive experience in Neurophysiology as a fellow and lecturer to clinical students.
For over a decade as a GP, he has been working at family practice in community & charitable clinics in townships & underprivileged areas. In addition to this, Dr George has much experience working and managing Student Health Clinics at two large Universities/Polytechs as well as ten years of Research Management at the Health Research Council of New Zealand.
Dr George has a philosophy of care that favours preventative approaches alongside community/patient education.
"'Placing the patient at the centre of the medical process, affirming the validity of their health problem/experience and guiding holistically as a fellow traveller of the journey of life' is my philosophy. I look forward to meeting you and providing the best possible care for your needs."
| | | | | | |
| --- | --- | --- | --- | --- | --- |
| Doctor | Monday | Tuesday | Wednesday | Thursday | Friday |
| Dr Andre George | 1.30pm-5.30pm | | 8.30am-5.30pm | | 8.30am-5.30pm |