Dr Derek Reinecke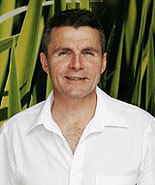 Dear Patient
I trust this letter finds you in a fit state of health. I hope the lock down for the COVID-19 pandemic has had some positive aspects and not only negative.
At Apollo Medical, as at all general practices, we have had to change the way we consult. These changes have been advised by the Ministry of Health in the light of the COVID-19 pandemic. The aim of the change is to limit the risk of exposure and spread of COVID-19, thereby protecting the most vulnerable.
All initial consults will be via the telephone. Most concerns can be addressed in a telephonic consult. Should a face to face consult be required we do have appointments available at Apollo Medical. In the case of symptoms fitting the case definitions for COVID-19 referral to an assessment centre will be completed.
For more information on COVID-19 the official website covid19.govt.nz is the best source.
For information on Apollo Medical, please visit the Apollo Medical website, apollomedical.co.nz
I wish you well in these trying times. Keep safe and follow the guidelines. At Apollo Medical we are committed to keeping you well.
Kind regards
Dr Derek Reinecke
Dr Derek's Team

RN Sangita Dutt

RN Sangita Dutt is happily married with two teenage children and loves providing care for young and elderly patients.

Becky Baldwin - Medical Administrator

Dr Derek and Sangita are supported by medial administrator Becky Baldwin, together they will provide you with a professional caring service.
| | | | | | |
| --- | --- | --- | --- | --- | --- |
| Doctor | Monday | Tuesday | Wednesday | Thursday | Friday |
| Dr Derek Reinecke | 7.30am-5.30pm | 7.30am-5.30pm | 7.30am-5.30pm | 7.30am-5.30pm | 7.30am-5.30pm |
| RN Sangita Dutt | 8am-4.30pm | 8am-4.30pm | 8am-4.30pm | 8am-4.30pm | |