Dr Esme David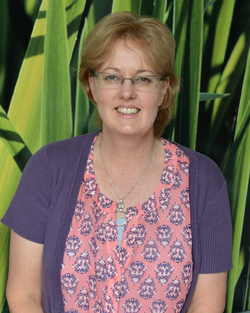 Dear Patient
It's a challenging time for most of us with COVID-19 and I firstly wanted to say thank to all of you who have shown goodwill and patience towards myself & staff during this time.
Covid-19 is certainly rapidly changed things however as an essential service Apollo Medical is very much open to provide for your ongoing care. As a GP, I too, am working differently to try and reduce the spread of COVID-19. This means I am doing most of my patient consultations by phone (I may be able to offer video consultations in the future).
There is a surprising amount that can be done safely without completing a physical in-person examination. If, following the telephone consultation a further examination is required, this can be arranged. I can arrange for you to be seen by a GP in our practice in a safe environment, protecting you from the risk of catching COVID-19 or I can refer you as appropriate to hospital or an urgent care. I am still doing face to face consultations (albeit limited) and if non-urgent will endeavour to see you personally in the medical centre.
Looking after ourselves and our families is more important than ever. I can continue to provide safe care for your health needs and long term conditions. My usual working hours remain unchanged and am available Monday to Friday.
You can send me a message, request repeat prescriptions and book an appointment via telephone 09 477 3700, online via ManageMyHealth patient portal or email mc2.admin@apollomedical.co.nz
There is no denying that these are difficult times. I am here to help as best I can.
Kind regards,
Dr Esme David
For up to date information on Apollo Medical please visit our website: www.apollomedical.co.nz
For COVID-19 update please visit https://covid19.govt.nz
The government dedicated 24/7 helpline number for COVID-19 is: 0800 358 5453
I am also able to provide telephone advice regarding COVID-19 and direct you to appropriate testing and/or assessment centres, if needed.
Healthline's main number for non-coronavirus health concerns is: 0800 611 116
Dr Esme's Team

RN Sara Gow

RN Sara Gow works Dr Esme providing a wide range of nursing services to patients of Dr Esme. Sara is also married with two primary school children.

Becky Baldwin - Medical Administrator

Dr Esme and Sara are supported by medial administrator Becky Baldwin, together they will provide you with a professional caring service.
| | | | | | |
| --- | --- | --- | --- | --- | --- |
| Doctor | Monday | Tuesday | Wednesday | Thursday | Friday |
| Dr Esme David | 8.30am-1.30pm | 8.30am-1.30pm | 8.30am-1.30pm | 8.30am-1.30pm | 8.30am-1.30pm |
| RN Sara Gow | 8am-5pm | 8am-5pm | | | 8am-4.30pm |