Dr Jing Li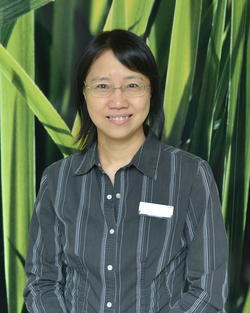 Dear Patients
I hope you and your family are staying healthy and are able to spend some quality time together during this challenging time. For those away from home or living alone, I hope you can use this opportunity to reconnect with your family and/or friends.
Your health and wellbeing are our top priority. In response to the Covid-19 pandemic, Apollo medical is changing the way it delivers services. Booked consultations, in the first instant, be by telephone or a video call. Should a face to face consultation required as assessed by me or my colleague, an appointment for this will be booked.
You can get more information from our website www.apollomedical.co.nz. For information on Covid-19 – www.health.govt.nz , or https://covid19.govt.nz
We have a robust system in place to ensure your safety. Remember we are always here when you need us. Your GP is just a phone call away. You are also able to assess your medical file and make an appointment with your doctor through ManageMyHealth. All you need to do is to ask our reception to help with the activation process. It is quick and easy. I would like to share some good news with you here. Our clinic is continuing to open for new enrolment. If your family members or friends are looking for family doctor, they can finish the enrolment process through our reception or our website.
I want to wish you well. Please take care and stay safe and healthy.
Dr Jing Li
亲爱的病人, 在这个特殊的时期我希望您和您的家人能够保持身心健康并且能够一起度过一些宝贵的时光。 对于一些独居或者因为各种原因和家人暂时分离的朋友, 我希望您能借用这个机会向您的家人朋友问个好!
保证您的身心健康是我们的首要任务。为了对应Covid-19 的大流行, 阿波罗医疗中心也相应改变了医疗服务形式。我们会首先以电话或视频形式进行问诊。经过评估之后, 如果我们认为您需要进一步的面对面就诊,就会为您预约就诊时间。
进一步的信息请浏览我们的网页www.apollomedical.co.nz. 关于新型冠状病毒的最新消息请浏览 – www.health.govt.nz , or https://covid19.govt.nz。
我们有一个完善的制度和管理以确保您的健康和安全。在这个特殊的时期我们和您站在一起。如果您有任何健康问题, 请致电我们诊所。您也可以向我们诊所查询有关注册ManagMyHealth的程序。通过 ManageMyHealth, 您可以完成网上预约和查询您的医疗记录。我在这里和您分享一个好消息, 我们诊所将继续接收新病人。 如果您的家人或朋友需要寻找医生, 他们可以致电诊所或直接通过我们的网页完成注册过程。
在这里我和我的同事祝愿您和您的家人朋友平安快乐,身心健康!
Dr Jing Li
Dr Jing's Team

RN Aimee Caudwell

RN Aimee Caudwell

Angela Chieng - Medical Administrator

Dr Jing, Aimee and Judy are supported by
medial administrator Angela Chieng, together
they will provide you with a professional
caring service.
| | | | | | |
| --- | --- | --- | --- | --- | --- |
| Doctor | Monday | Tuesday | Wednesday | Thursday | Friday |
| Dr Jing Li | 9.30am-6pm | 7.30am-4pm | 7.30am-12.30pm | 9.30am-6pm | 7.30am-4pm |