Dr Lynne Coleman
Medical Director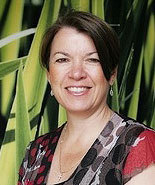 Dr Lynne Coleman is the Medical Director at Apollo Medical.
This means she provides clinical leadership and leads quality improvement initiatives, supporting the staff to achieve optimal patient health care outcomes.
In addition, Lynne is also responsible for the training and support of the doctors undertaking their General Practitioner specialist training.
She has a specific interest in sports and injury medicine, and travels with several elite sports teams including Olympic & Commonwealth Games teams.
Lynne has been a general medical practitioner on the North Shore for 25 years and previously a GP Obstetrician for 15 years.
She is married with five children and in her leisure time she enjoys spending time with her husband, family, keeping fit and working on her handicrafts.
'I believe in prevention, proactive care and working in partnership with my patients to resolve their health issues and prevent disease where at all possible. I love working in a team with excellent clinicians and offering a wide range of high quality services. I also believe I am a resource for my patients and that we work on issues together as partners in health care'
Doctor

Monday

Tuesday

Wednesday

Thursday

Friday

Dr Lynne Coleman

At Apollo

At Apollo

At Apollo

At Apollo