Immunisations for your child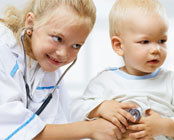 Here at Apollo Medical we provide immunisations for all children in accordance with the National Immunisation Schedule. We cannot stress enough the importance of immunizing your child against these harmful diseases. Our nurses make immunizing your child as pleasant and fun as possible by providing toys and bubbles to distract your infant and toddler. Please see below for the details of the immunization process and schedule.
All childhood immunisations are free in New Zealand until 18 years of age.
All immigrant and non-resident children are eligible for free immunisations and free Well Child Tamariki Ora services, regardless of their immigration and citizenship status.
The World Health Organization and the Ministry of Health recommend that you immunise your children.
The immunisations begin when your child is six weeks old.
To be fully protected, children need to have all the immunisations in the series
All of our Primary Care Nurses are trained vaccinators.
The consultation is between 15-30 minutes, depending on the vaccination, and your child will need to stay a further 20 minutes in our waiting area to ensure that there is no reaction to the immunisation.
The National Immunisation Schedule protects children against these diseases.
Hepatitis B
Diphtheria
Tetanus
Pertussis (whooping cough)
Haemophilus influenzae type b (Hib)
Poliomyelitis (polio)
Measles
Mumps
Rubella
Pneumococcal disease
Human Papillomavirus (HPV) - girls only
Also available at your own cost is:
For more information go to Immunisation Advisory Centre Website www.immune.org.nz