Nursing Council of New Zealand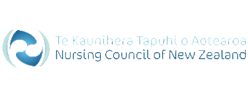 The role of the Nursing Council is to protect the public by setting standards for nursing in New Zealand. These standards are applied to:
all education programmes in New Zealand
nurses working in New Zealand
overseas trained nurses who wish to work in New Zealand.
Any person who wishes to nurse in New Zealand must first meet these standards in order to become a nurse and then continue to maintain requirements to demonstrate they are competent and fit to practise nursing.
When a nurse fails to meet the required standards of nursing the Council will investigate and depending on the nature of the issue either aid them in meeting the standards or if necessary follow disciplinary processes.
For more information please see the Nursing Council website.
---
Apollo Link Directory
Viewing 1 to 5 of 10
Apollo Link Directory
Viewing 1 to 5 of 10