Doctors & Nurse Practitioners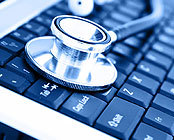 With over 20 doctors and a nurse practitioner of varying nationalities and specialties at our practice in Albany, we are confident you will find a doctor or nurse practitioner suited to you and your family's needs. Over half of our Doctors are fellowship members of the Royal New Zealand College of General Practitioners, so you can be assured of high quality and professional care. Most live locally in the surrounding suburbs such as East Coast Bays, Albany, Unsworth Heights, Glenfield, and Dairy Flat.
Special interests and skills within the medical team include family medicine, accident and acute needs medicine, women's health, family planning, child health or paediatrics, minor surgery, diving medicine, senior health, preventative or lifestyle health, men's medicine, sports medicine, rehabilitation, diabetes care, long term condition care and cardio-vascular medicine.
Please see our individual doctor and nurse practitioner profiles below for their specialties and days they are at Apollo Medical. For specific available appointment times you will need to log into our patient portal Health365, or phone reception.
A Nurse Practitioner (NP) is a highly qualified nurse with advanced knowledge and skills registered with the New Zealand Nursing Council to provide comprehensive care to patients. A Nurse Practitioner undertakes assessments, makes diagnosis, and decides on the clinical management including the prescribing of medication and referral for specialist review if required. As part of the general practice team she is responsible for providing patient-centred, culturally appropriate, and individual holistic care. The NP enrols patients and is responsible for the ongoing management of the patients health in the same way as a GP, patients can choose to enrol with either a GP or a NP.
The fees are the same for both GP and NP services.
Click here for a full schedule of doctors and nurse practitioners and their days at Apollo